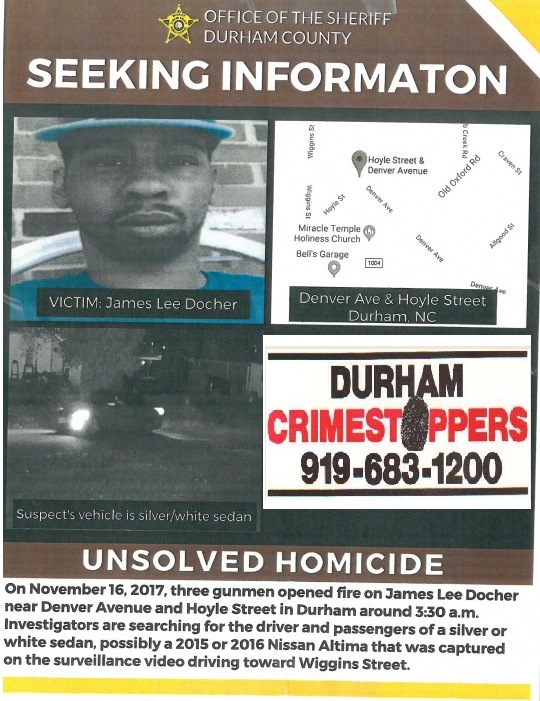 Case Number: 1711-0400 DCSO Bulletin
Date of Crime: 11/16/2017
Type of Crime: Homicide
Neighborhood: Durham County
On November 16, 2017 at around 03:30 A.M. three gunmen opened fire on James Lee Docher near Denver Ave @ Hoyle St in Durham, NC.  Investigators are searching for the suspects who were in a silver or white sedan.  The sedan is thought to be a 2015 or 2016 Nissan Altima that can be seen driving toward Wiggins St in the surveillance image.
If you have any information on this case, please, contact CrimeStoppers at 919-683-1200.