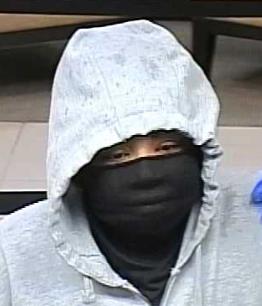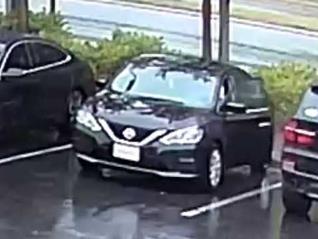 Case Number: 18-37434
Date of Crime: 10/26/2018
Type of Crime: Robbery w/ Dangerous Weapon
Neighborhood: South Durham (District 4)
Durham Police Investigators are trying to identify a suspect that robbed the Sun Trust bank located at 5790 Fayetteville Road on October 26, 2018, 2018.
One female entered the bank and robbed the bank of an undisclosed amount of money.
The suspect was described as a black female, light skin, 5"3" tall, 150 to175 pounds, wearing a gray hooded coat, burgundy scrub type pants and gray tennis shoes with a white sole. The suspect had a black mesh material covering the bottom portion of her face.
The suspect was seen entering and exiting a black Nissan four door vehicle with a 30 day temporary license tag.