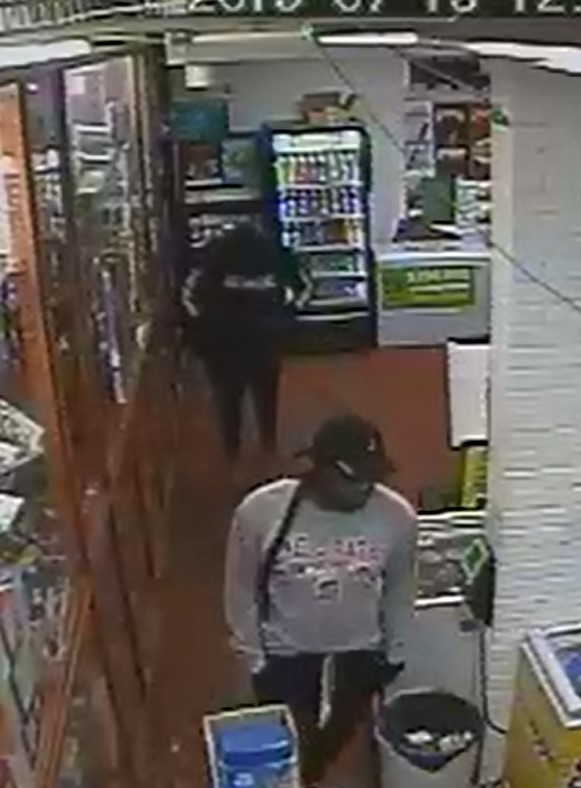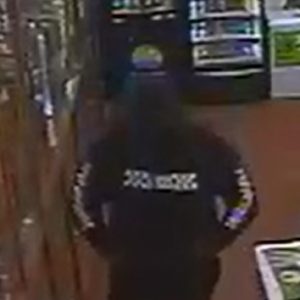 Case Number: 19-26070
Date of Crime: 07/13/2019
Type of Crime: Robbery w/ Dangerous Weapon
Neighborhood: South Durham (District 4)
Robbery Unit Investigators are trying to identify the suspects below, who are alleged to committed an armed robbery at the EZ Food Mart. The suspects are described as B/M's 25-35 years old. Suspect 1 was described as slim build, 6'2, 180-200 lbs, wearing a grey N.C. State shirt, black hat, with do-rag and sunglasses.  Suspect 2 was described as large build 6', 250 lbs, wearing a black hoodie with white writing on the sleeves and the chest.  The hood was up.