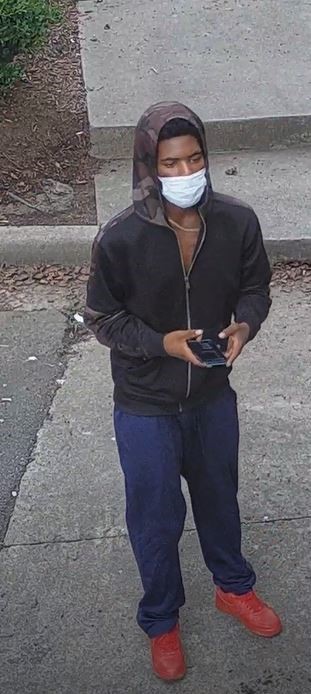 Case Number: 21-23835
Date of Crime: 07/20/2021
Type of Crime: Aggravated Assault
Neighborhood: North Durham (District 2)
Durham Police investigators are attempting to identify these two individuals who are suspects in an assault and robbery.  If you recognize either of these individuals call CrimeStoppers at 919-683-1200!  Cash rewards are paid in felony cases, and callers never give their names.