2023 marks the 40th Anniversary of Durham CrimeStoppers!
Durham CrimeStoppers, a non-profit, was founded as a partnership between local law enforcement agencies and the community. The program, which is run by a volunteer citizen board of directors, focuses on getting citizens involved by encouraging them to come forward with information regarding crime in the community. This is accomplished by offering tipsters anonymity (which is protected by law) as well as by offering cash rewards for information leading to felony arrests.
Since 1983 tips to Durham CrimeStoppers have led to 198 homicide cases being solved, 1680 fugitives captured, over $2.7 million in narcotics recovered and over $2.7 million of stolen property being recovered. In this time CrimeStoppers has approved over $825,000 in rewards!
If you have information about crime in Durham give us a call at 919-683-1200, 24 hours a day. Operators are available in English and Spanish.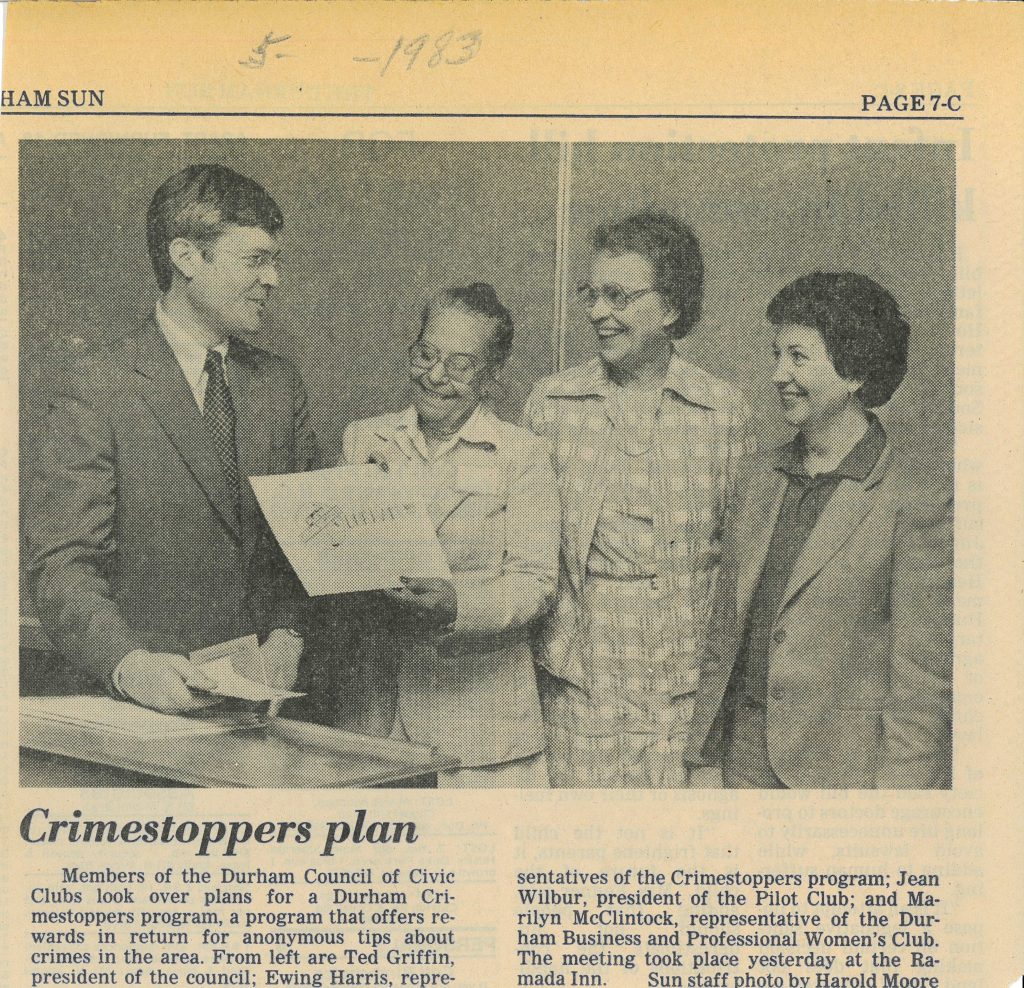 Anniversary Image by pikisuperstar on Freepik