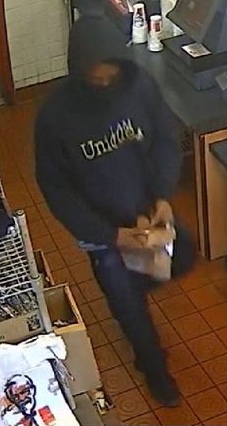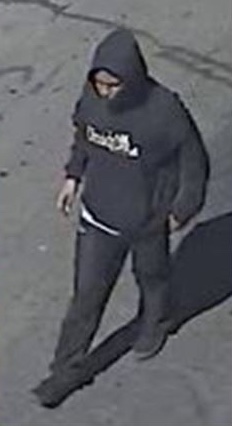 Case Number: 17-33837
Date of Crime: 10/20/2017
Type of Crime: Armed Robbery
The robbery unit is trying to identify the subject in the images below in reference to an armed robbery of KFC (511 Horton St) that occurred on 10/20/17 at 1307 hrs. The suspect is described as a black male, 5'09", slim build, wearing a dark colored hoodie with "I am unique 2013" written on chest, jeans, black face covering, and dark colored shoes. Suspect was armed with a silver revolver in his left hand.