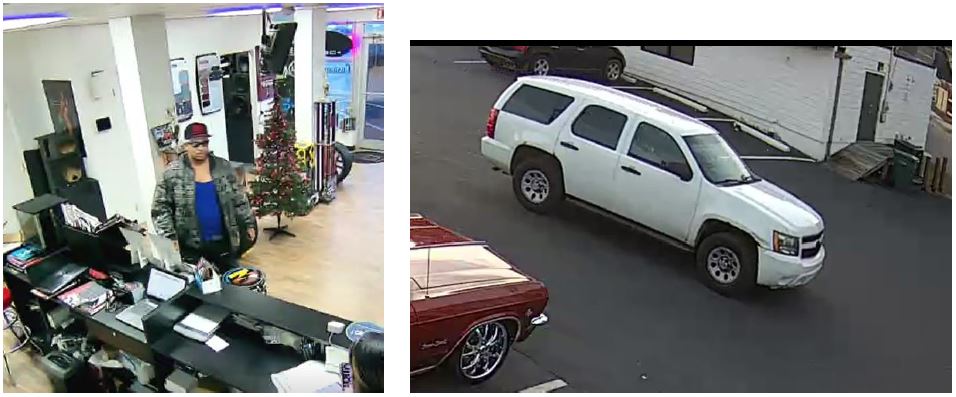 Case Number: 19-46105
Date of Crime: 12/03/2019
Type of Crime: Credit Card Fraud
Neighborhood: North Durham (District 2)
Location: 2800 Hillsborough Rd
The Financial Crimes Unit is attempting to identify the individual in this image.  He is alleged to have attempted to use a stolen credit card.  The suspect vehicle is also pictured.