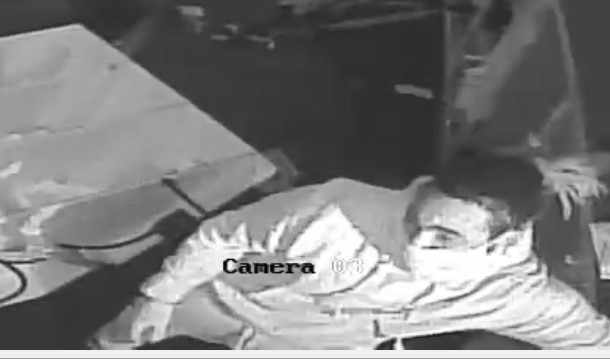 Case Number: 2021-008320
Date of Crime: 02/04/2021
Type of Crime: BE
Neighborhood: Durham County
Location: 1425 Bahama Rd
On Thursday, February 4, 2021, at approximately 5:15 a.m., deputies from the Durham County Sheriff's Office responded to 1425 Bahama Road in Bahama, NC (Durham County) to investigate a break-in at Drye's Gun Shop. Responding officers determined the suspect(s) drove a stolen vehicle into the building.  Investigators are releasing the attached photographs of the three (3) suspects.  The Sheriff's office reports the vehicle was stolen from "British 4×4" on Hillsborough Road in Durham.  They reported 2 guns were stolen in the break-in, and the stolen vehicle was recovered from the crime scene.
If anyone has information about this incident or can identify these individuals, contact CrimeStoppers immediately at 919-683-1200!  CrimeStoppers pays cash rewards in felony cases, and you never have to give your name.