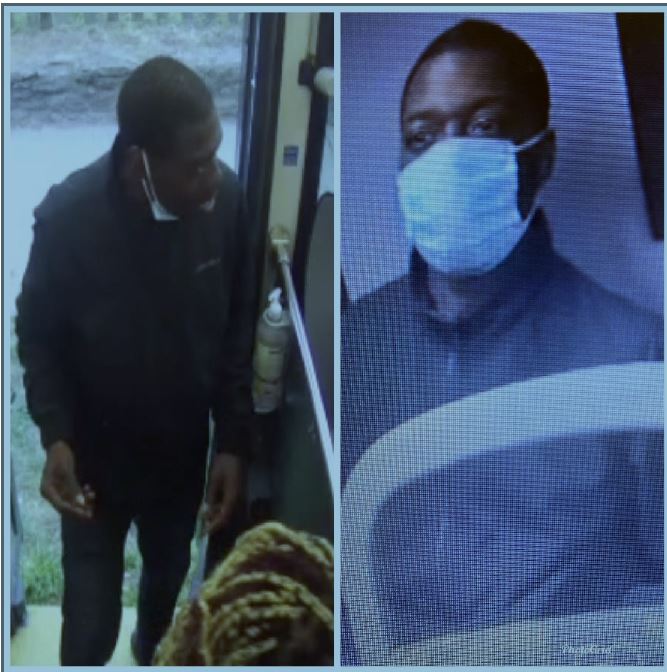 Case Number: 21-11531
Date of Crime: 04/12/2021
Type of Crime: Aggravated Assault
Neighborhood: East Durham (District 1)
Durham police investigators are trying to identify this suspect in an alleged assault on a city bus.  He's supposed to speak with an accent, and is known to frequent Urban Ministries as well as The Village.  If you can identify him contact CrimeStoppers at 919-683-1200.