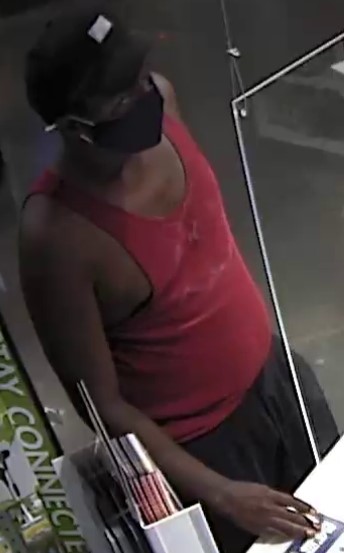 Case Number: 21-24311
Date of Crime: 07/24/2021
Type of Crime: Robbery
Neighborhood: North Durham (District 2)
Location: 3700 block of N Duke St
Durham Police Investigators are attempting to identify this individual who is a suspect in a robbery at a convenience store. He fled in a dark colored Honda Accord with a sunroof, paper plates, and a brake light out.   If you can identify this person contact CrimeStoppers at 919-683-1200. Cash rewards are paid for arrests in felony cases.