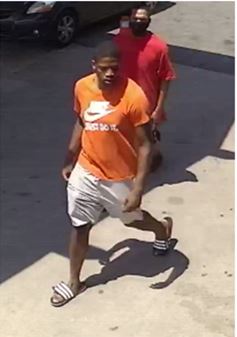 Case Number: 21-25039
Date of Crime: 07/30/2021
Type of Crime: Aggravated Assault
Location: 1100 block of Fayetteville St
Members of the Durham Police Violent Crimes Unit are attempting to identify these individuals regarding a shooting that occurred in the 1100 block of Fayetteville St on 7-30-21.  Investigators say the suspect(s) left in a black SUV and a white 4-door sedan.  If you have any information about this crime or if you can identify any of these individuals contact CrimeStoppers at 919-683-1200.