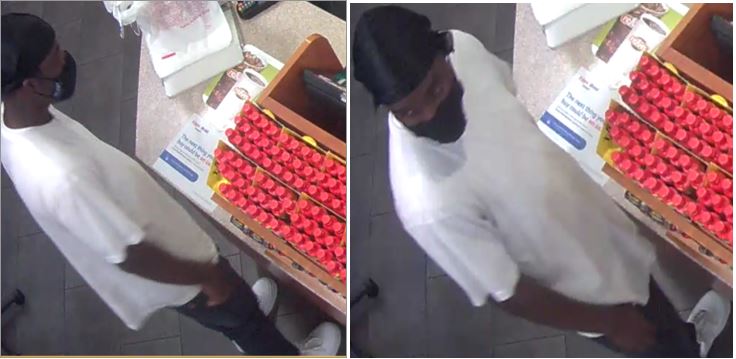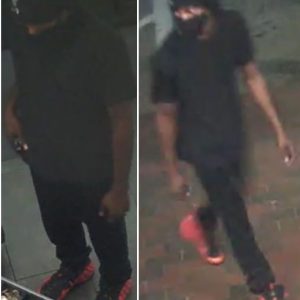 Case Number: 21-25601
Date of Crime: 08/04/2021
Type of Crime: Armed Robbery
Neighborhood: North Durham (District 2)
Location: 2700 block of Guess Rd
Durham Police investigators are attempting to identify these two individuals who investigators say committed an armed robbery at a convenience store.  One suspect was described as having long dreads and was armed with a black handgun.  The suspects are alleged to have stolen cash and cigarettes.