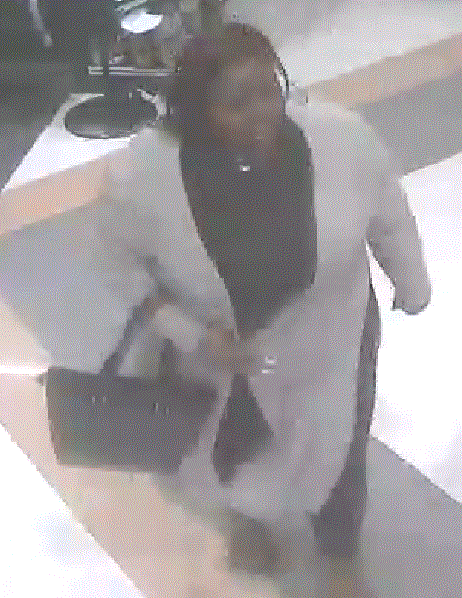 Case Number: 22-2279
Date of Crime: 01/19/2022
Type of Crime: Credit Card Fraud
Neighborhood: West Durham (District 3)
Location: Various Locations
Durham Police investigators are attempting to identify this female who is a suspect in credit card frauds occurring in the South Square area.  If you can identify her contact CrimeStoppers at 919-683-1200.  When calling CrimeStoppers you never have to give your name and if your information leads to a felony arrest you could collect a cash reward!