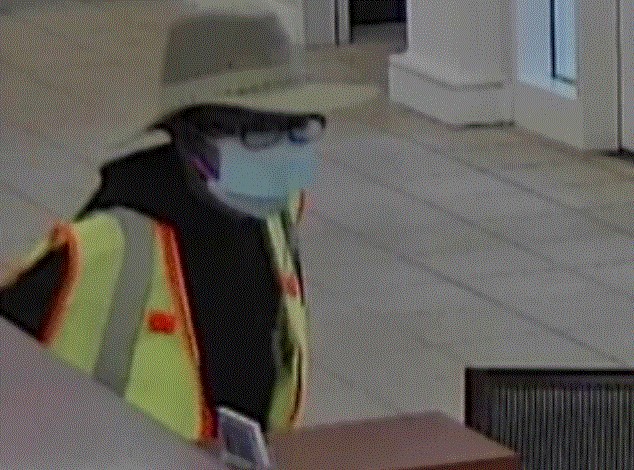 Case Number: 22-24609
Date of Crime: 07/14/2022
Type of Crime: Bank Robbery
Neighborhood: North Durham (District 2)
Location: 4400 block of N Roxboro Rd
Durham Police investigators are attempting to identify this person who is a suspect in a bank robbery in the 4400 block of N Roxboro Rd on 7-14-22.  Investigators say the suspect was described as being B/F, 20-25 yoa, 5'5′" tall, wearing a black hoodie, safety vest, large brown hat, glasses, and a surgical mask.  If you can identify this suspect call CrimeStoppers.  CrimeStoppers pays cash rewards and you never have to give your name.