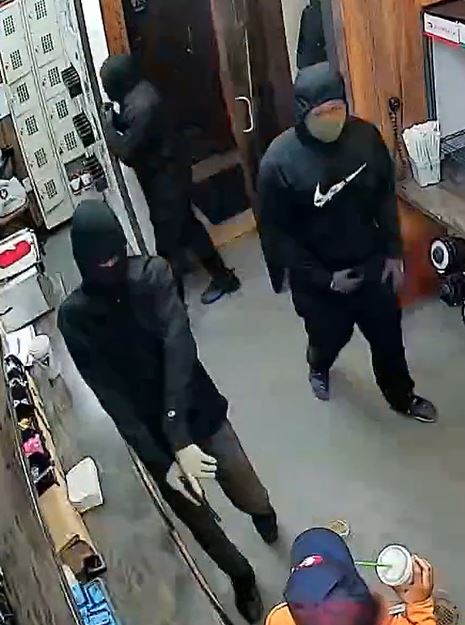 Case Number: 22-25906
Date of Crime: 07/24/2022
Type of Crime: Armed Robbery
Neighborhood: South Durham (District 4)
Location: 5300 block of S Miami Blvd
Durham Police investigators are seeking information regarding an armed robbery reported at Zaxby's on S Miami Blvd.  They are seeking to identify the individuals in this photo.
If you have any information about the robbery or if you can identify these suspects call CrimeStoppers at 919-683-1200.