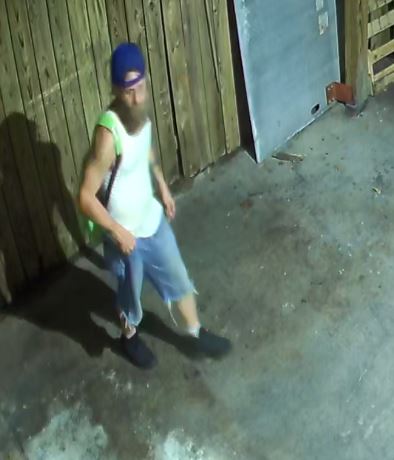 Case Number: 22-28282
Date of Crime: 08/11/2022
Type of Crime: Arson
Neighborhood: North Durham (District 2)
Location: 1100 block of Broad St
Durham Police investigators are attempting to identify this individual in reference to an arson investigation at a business on Broad St.  Investigators say a fire was intentionally set on August 11 at around 9:30 PM.  If you recognize this person call CrimeStoppers at 919-683-1200.  You never have to give your name and cash rewards are paid in cases leading to felony arrests/charges.