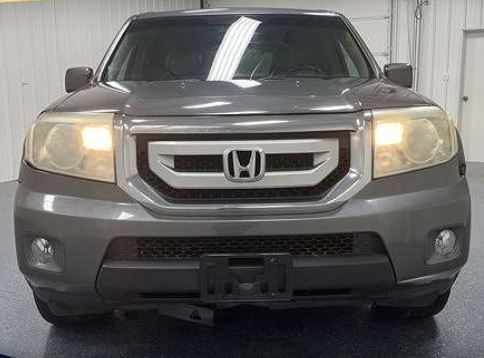 Case Number: 22-36170
Date of Crime: 10/10/2022
Type of Crime: Hit & Run Serious Injury/Death
Neighborhood: North Durham (District 2)
Location: Guess Rd @ North Pointe Dr
The Durham Police traffic and crash team is attempting to locate a suspect vehicle in a hit and run involving a scooter that occurred on October 10 at around 7:55 PM at the intersection of Guess Rd and North Pointe Dr.  Investigators say the suspect vehicle is believed to be a gray 2009-2011 Honda Pilot with damage on the right front bumper.  They said it should also be missing the front right fog light cover.
If you have information about the vehicle or the suspect call CrimeStoppers!  You never have to give your name, and cash rewards are paid for information leading to felony arrests.
***NOTE – THE VEHICLES IN THE PHOTOS ARE NOT THE ACTUAL SUSPECT VEHICLE***