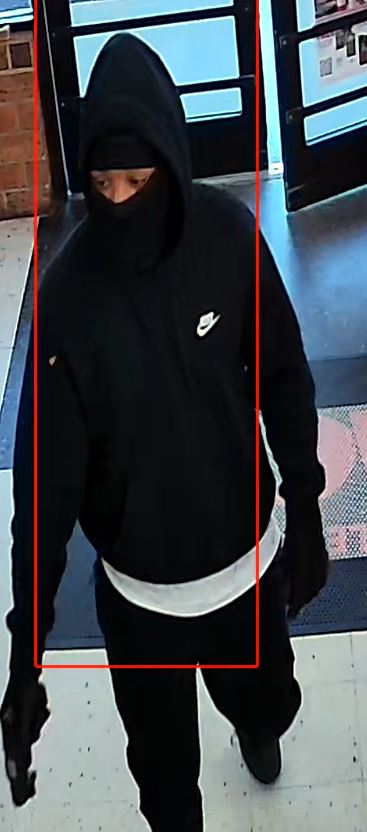 Case Number: 22-37000
Date of Crime: 10/17/2022
Type of Crime: Armed Robbery
Neighborhood: South Durham (District 4)
Location: 1700 E NC Hwy 54
Durham Police investigators are attempting to identify two suspects in an armed robbery that was reported on 10-17-22.  Investigators say the suspect left in a dark gray Nissan Altima.  If you recognize these individuals call CrimeStoppers!