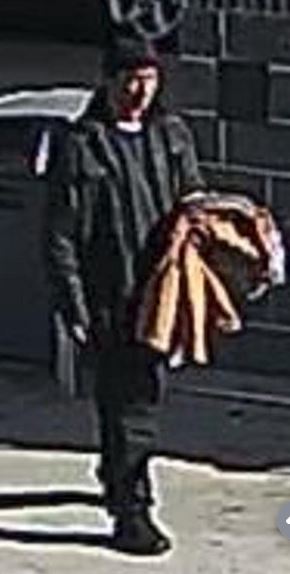 Case Number: 23-41492
Date of Crime: 11/03/2023
Type of Crime: Motor Vehicle Theft
Neighborhood: Downtown
Location: 1100 block of W Main St
Durham Police investigators are attempting to identify this person who is alleged to have stolen a Ford F-150 pickup truck.  If you know who this is call CrimeStoppers at 919-683-1200.  Operators are available 24 hours a day.  Cash rewards are paid in felony cases!