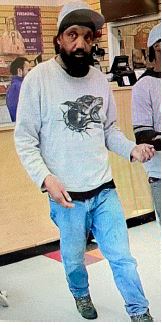 Case Number: 23-9860
Date of Crime: 03/16/2023
Type of Crime: Obtaining Property by False Pretenses
Neighborhood: East Durham (District 1)
Durham Police investigators are attempting to identify this person who is suspected of selling stolen property.  Call CrimeStoppers if you can identify him.  Callers never have to give their name!