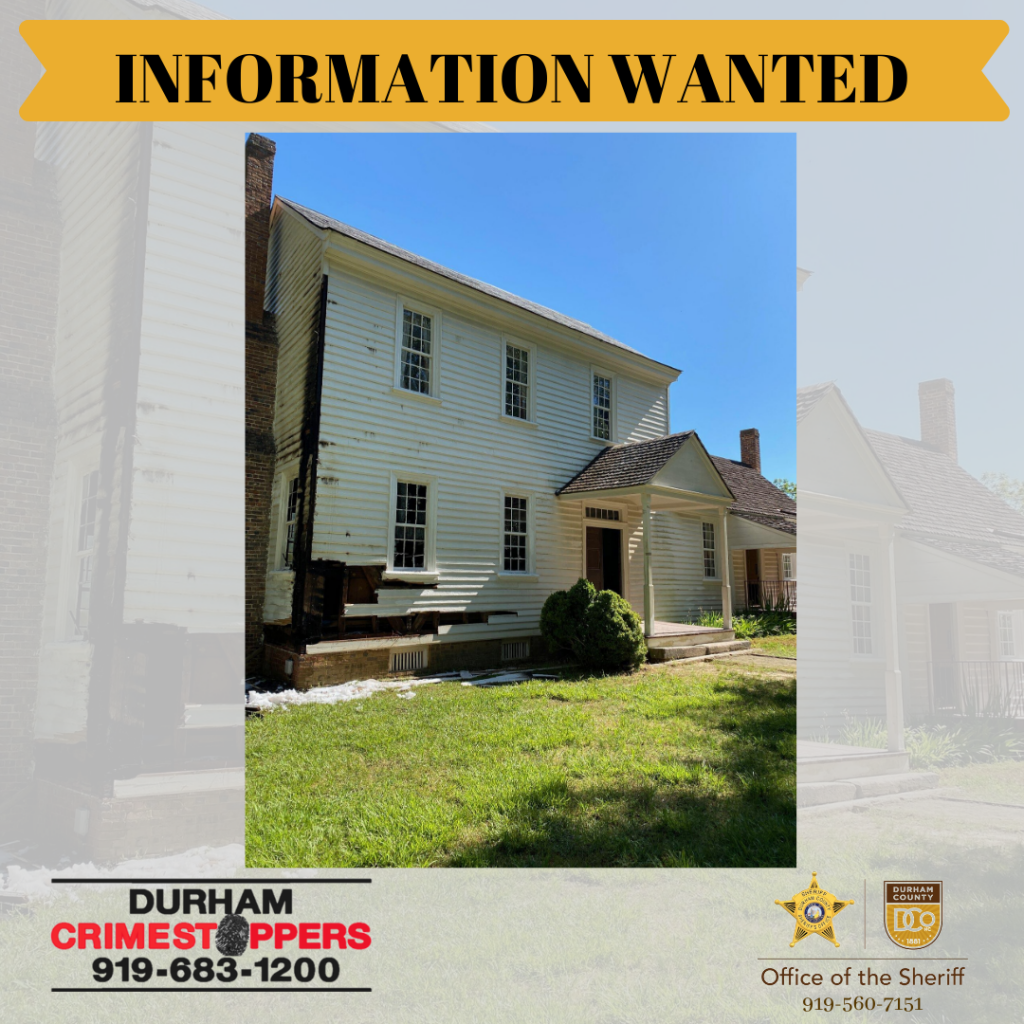 Case Number: DCSO 20-060002
Date of Crime: 06/01/2020
Type of Crime: Arson
Neighborhood: Durham County
Location: 5228 Old Oxford Highway
Arson investigators from the Sheriff's Office and Durham County Fire Marshall's Office are asking for the public's assistance after a fire at a historic site in Durham on Monday, June 1.  An alarm on the main house at the Stagville State Historic Site alerted Durham County Fire to the blaze at approximately 6:45 a.m. that morning. We are asking that anyone that was in the area early Monday morning or has information on this crime, contact CrimeStoppers at 919-683-1200.  You never have to give your name!