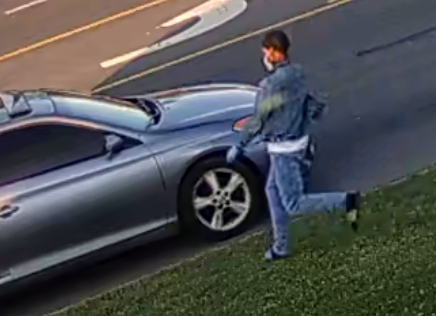 Case Number: DCSO 2004-0143
Date of Crime: 04/11/2020
Type of Crime: Armed Robbery
Neighborhood: Durham County
Location: 1518 S Miami Blvd
Durham County Sheriff's investigators are asking for your help to identify this person who is a suspect in an April 11, 2020 armed robbery at a Family Dollar on S Miami Blvd.  The suspect was reported to have been armed with a handgun.  The suspect(s) fled in the vehicle shown.
If you can identify this suspect call CrimeStoppers at 919-683-1200.  CrimeStoppers pays CASH rewards!