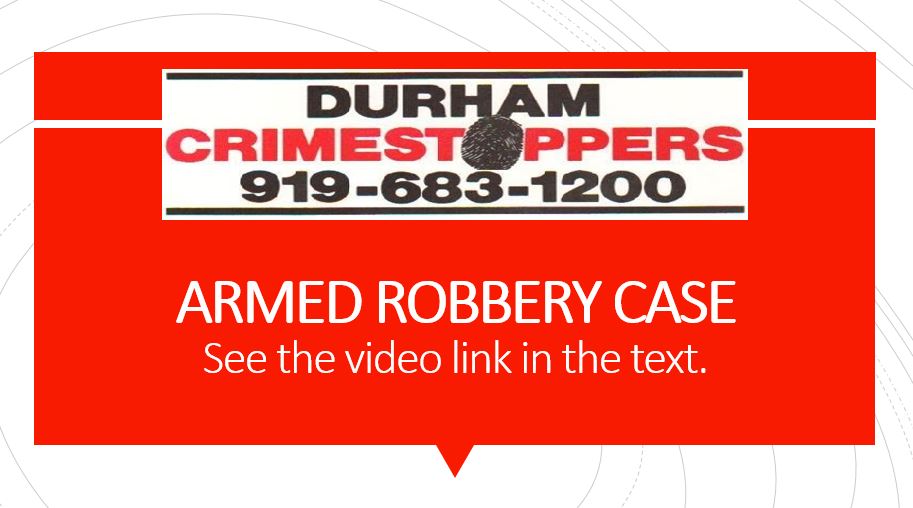 IDENTIFIED
Case Number: DCSO 2020-2
Date of Crime: 01/20/2020
Type of Crime: Armed Robbery
Neighborhood: Durham County
Location: 1624 Glenn School Rd
On January 19, 2020, at approximately 10:17 p.m. an armed man entered the JoyMart located at 1624 Glenn School Rd.
The suspect stole the cash drawer, and fled in a stolen vehicle. The car, was found abandoned a short distance away.
If you have information on this incident please contact Durham CrimeStoppers at 919-683-1200.  You must contact CrimeStoppers directly to remain anonymous and to be considered for a cash reward!