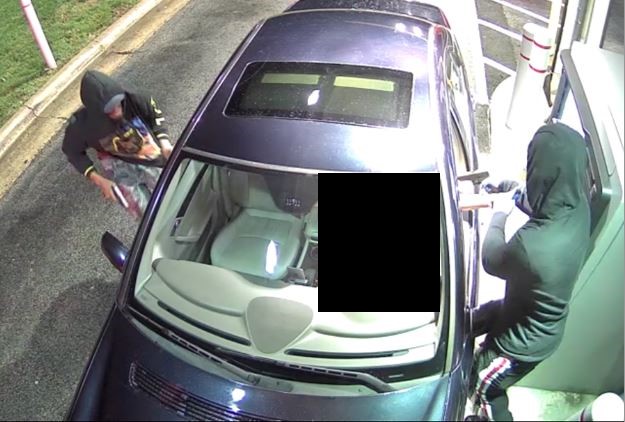 Case Number: DCSO 2020-3
Date of Crime: 02/05/2020
Type of Crime: Armed Robbery
Neighborhood: Durham County
Location: RTP
Durham County Sheriff's Investigators are attempting to identify these suspects who are alleged to have committed an armed robbery at an ATM in RTP.  The suspect's vehicle is believed to be a burgundy mid-sized SUV.  The suspects also stole the victim's Mercedes Benz.
If you have any information regarding this incident please call CrimeStoppers at 919-683-1200!