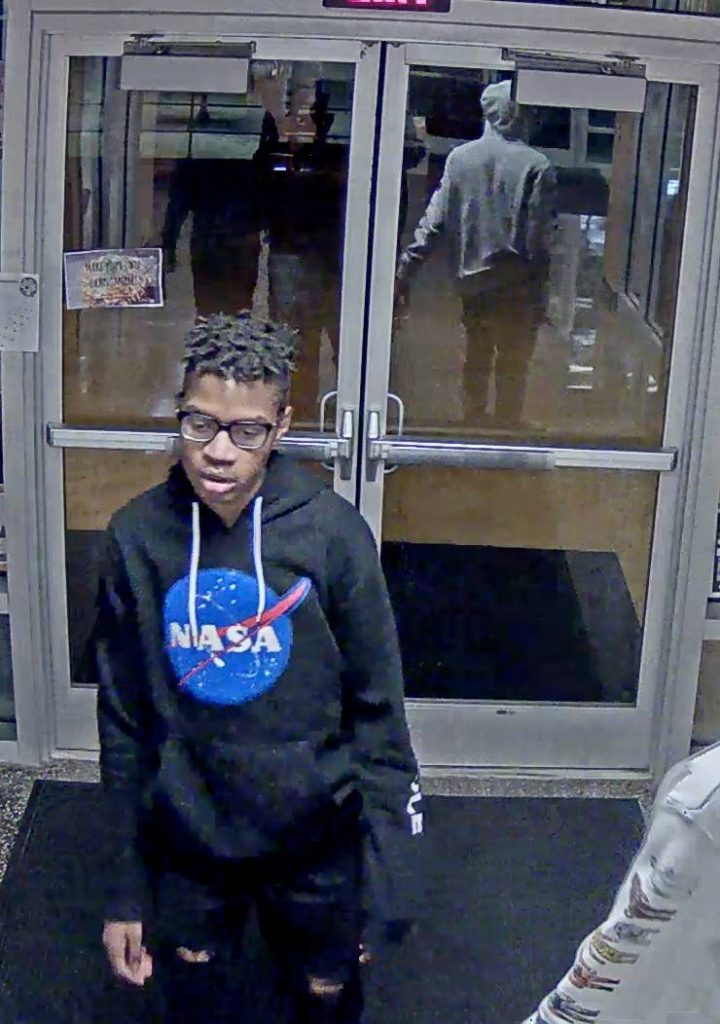 IDENTIFIED
Case Number: Duke PD
Date of Crime: 11/18/2019
Type of Crime: Felony Larceny
Neighborhood: Duke University
Location: Gilbert-Addoms Residence Hall
Duke Police are seeking information on four individuals suspected of entering a residence hall on Duke's East Campus and stealing a laptop, electronic equipment and other personal items from a couple dorm rooms.
The four suspects, pictured below, entered Gilbert-Addoms Residence Hall about 10:40 p.m. Monday after trailing behind a student who opened the secured residence hall door. The suspects were captured on video leaving the residence hall about six minutes later carrying the electronic equipment.
UPDATE – Three of the four suspects have been identified.  If you can identify the fourth suspect wearing the NASA shirt call CrimeStoppers at 919-683-1200.