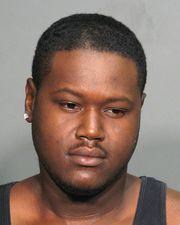 Name of Victim: William Green
Date of Homicide: 09/30/2011
Neighborhood: South Durham (District 4)
Location: Dorothy Dr
Suspect Status: At Large
William Alan Green, 26, of Durham and a friend were in a small white vehicle parked in front of Building 12 on Dorothy Drive in McDougald Terrace around 9:30 p.m. on September 30, 2011 when several males approached the vehicle.
Several shots were fired at the vehicle as Green attempted to drive away. Green, who was injured, drove to a parking lot near North Carolina Central University to find help. Green was taken to the hospital and died early the next morning.