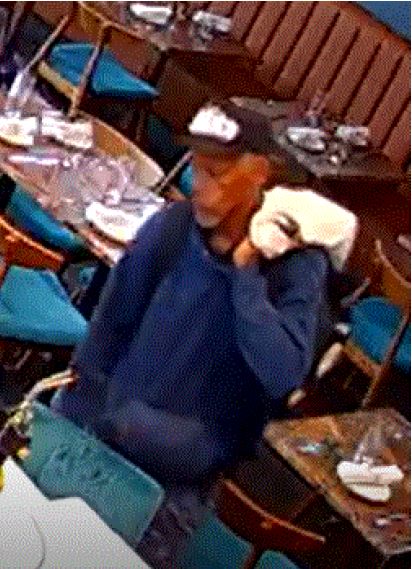 Case Number: 23-20516
Date of Crime: 06/06/2023
Type of Crime: Felony Larceny
Neighborhood: Downtown
Location: 800 block of N Mangum St
Durham Police investigators are attempting to identify this male who is alleged to have taken a bag of cash from a local restaurant.  If you can identify this suspect call CrimeStoppers at 919-683-1200.  Cash rewards are paid in felony cases, and you never have to give your name!